Custom Cleaning Group
Commercial Janitorial Services


We are cleaning Tulsa
Mon – Sat 8am-5pm
Why Should You Use Commercial Cleaning Services?

Commercial cleaning services are better than in house cleaning for a number of reasons. First, professional commercial cleaners have the training and expertise to clean your office or home more effectively and efficiently. Second, professional cleaners use high-quality equipment and supplies that are designed to clean more thoroughly, and last longer. Lastly, professional commercial cleaners will work with you to develop a custom cleaning plan that meets your specific needs and budget.

Custom Cleaning Group works to ensure that you have a clean office or home environment without having to deal with the stresses or complications of cleaning it yourself. We will take care of all of your janitorial needs at a reasonable price to fit any budget. 
If you're looking for commercial cleaning services in Tulsa, look no further than Custom Cleaning Group. We offer a wide range of professional cleaning services that are sure to meet your needs and exceed your expectations. Contact us today to learn more about our cleaning services or to schedule a free consultation.

How Will Commercial Cleaning Services Help Me?


There are many benefits to using professional janitorial services, including the fact that they can save you time and money. Janitorial services can be customized to suit your specific needs. This means you don't have to waste time and resources trying to clean your premises yourself. In addition, janitorial services also provide a higher level of cleanliness than you could achieve on your own. 

Choosing a professional commercial cleaning service has many benefits:
1. You can be sure that the job will be done right. A professional cleaner will have the experience and expertise to clean your office as quickly as possible without delays.

2. Professional cleaners are usually bonded and insured, so you can be confident that your office building is in good hands.

3. Using a professional cleaning service can save you time so that you won't have to spend your valuable free time cleaning your office yourself, and you can rest assured knowing that it will be taken care professionally.

We Can Help You Stay Clean!

If you're like most business owners, you probably don't clean your office space as often as you'd like. Life gets busy, and it's easy to let things slide. When you hire Custom Cleaning Group, we take care of that for you so you can enjoy the benefits of a clean area consistently without any of the hassles. 
Cost: We offer great pricing on all of our services to ensure you can keep your workspace or home clean without having to stretch the bank.
Time: If you don't have a lot of time to dedicate to cleaning, we can take care of that for you, allowing you to have more free time for the things that matter to you. Custom Cleaning Group can routinely clean your office space so that it is freshly cleaned every time you come to it.
Difficulty: Some people find cleaning therapeutic, while others find it stressful. Commercial janitorial services might be a better option for you if you fall into the latter category. We can take care of all of the difficult or boring work that you don't want to do. We will take care of it as efficiently as possible so that you no longer have to worry about it!

Do I Really Need to Hire Commercial Cleaning Services?

The average workplace is far dirtier than most people realize. In fact, according to a study by the National Institute of Environmental Health Sciences, the average home or office contains about 4x more harmful bacteria than a normal toilet seat. And those are just the harmful bacteria that we know about!

If you're unsure how often you should have your office or home cleaned, the best thing to do is ask a professional cleaning service. We will be able to assess your specific needs and make a recommendation based on our experience.
 Professional cleaning services can do a thorough job of cleaning your workplace, and they can do it much more quickly and efficiently than you could by yourself. So if you're looking for a way to keep your home or workplace clean and safe, look no further than Custom Cleaning Group.

Our Commercial Cleaning Services take care of all of the dirty work for you so that you have the freedom to deal with the rest of your day. With work, family, and social obligations, it can become tough to keep your home or workspace clean. Custom Cleaning Group is here to help you with all your janitorial cleaning service needs, so you don't have to. We save you the time and hassle of having to do all the dirty work, like deep cleaning, in a way that will fit your budget!

Not only will using a commercial janitorial service save you time, but it can also improve your health. Dust and other allergens can build up in your office or home over time, causing respiratory problems and exacerbating allergies. A professional cleaner such as Custom Cleaning Group will be able to remove these pollutants, improving the air quality and making your office or home a healthier place to live. It's an investment that will pay off in both the short and long run!
If you're looking for a janitorial service in the Tulsa area, Custom Cleaning Group has got you covered. We offer a wide range of services to meet your needs, and our team of experienced professionals will take care of everything from dusting to mopping to vacuuming. Our team is highly trained and experienced in providing top-quality commercial cleaning services to businesses of all types and sizes. All of our cleaning services can be customized to meet your specific needs, and we guarantee your satisfaction with our work. Contact us today to learn more about us and how we can help keep your business clean and healthy. Call Custom Cleaning Group at 918-481-1940 today!

Location:

Custom Cleaning Group
5666 S 122nd E Ave, Suite B6
Tulsa, OK 74146
Hours:
Monday-Saturday from 8 am to 5 pm
Just a Few of Our Tulsa Clients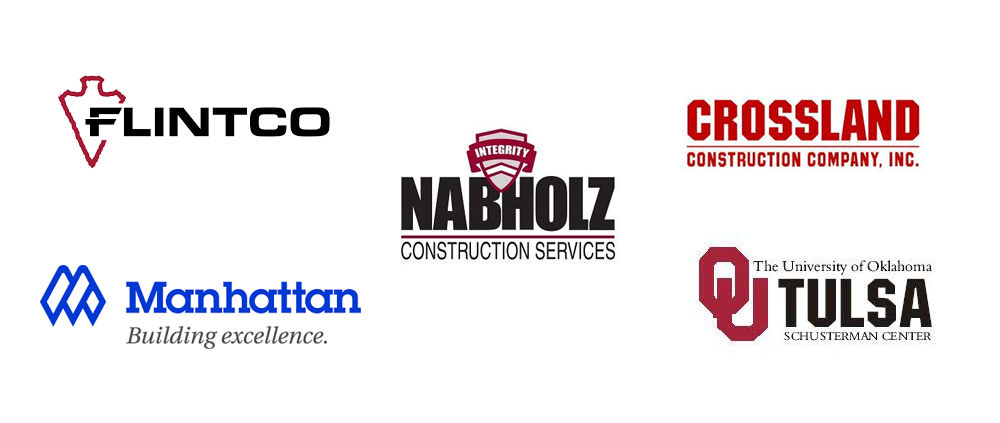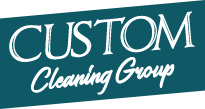 Custom Cleaning Group
5666 S 122nd E Ave, Suite B6
Hours:
Monday - Saturday 8am - 5pm
Closed Sunday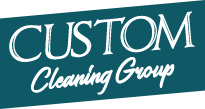 Custom Cleaning Group
5666 S 122nd E Ave,
Suite B6
918-481-1940
Hours:
Monday - Saturday
8am - 5pm
Closed Sunday