Custom Cleaning Group
Commercial Cleaning & Janitorial Services


We are cleaning Tulsa
Mon – Sat 8am-5pm
CLEANING THE RIGHT PLACES IN TULSA
Let's face it – cleaning can be quite a daunting task. Many homeowners struggle to keep up with the cleaning demands of their homes, so how much more for a business owner with a place of business to keep clean? With so many spaces both outdoors and indoors, with different kinds of rooms, and surfaces, what is the best way to even tackle a cleaning project this large? Well, we are here to help you break it down so you can focus on cleaning the areas that most need to be cleaned – prioritizing your time and money in the process.
Walkways and More
If you are feeling like your whole establishment is in disarray, your walkways and entryway are great places to start cleaning first. Everyone knows that first impressions are critical and your entryways and walkways are the first points of contact that customers will have with your business. Keeping these spaces free of dirt, dust, and debris will leave customers wanting to explore more of your business rather than turning away at the front door.
Restrooms
Nobody likes using a dirty restroom. Smells, dirty floors and trash on countertops are all turnoffs. In fact, this is one major reason why customers decide to do business elsewhere as they assume the messiness and dirtiness are reflective of how your company does business. Make sure to keep restroom cleaning and restroom maintenance a top priority. Make a regular habit of cleaning toilets, mopping floors, wiping down countertops, and picking up trash. If this is too time-consuming, consider hiring a janitorial service to come in and regularly clean your restrooms; it will pay off dividends for your business.
Carpets and Hardwoods
Floors are a prime collector of dirt and odor. Carpets in particular absorb liquids and can cause odors to get trapped down below the surface of the carpet. While soaking up a spill can get some of the liquid up and may even prevent a stain, many times the liquid goes down into the padding of the carpet and collects there. If your carpets have had spills or stains, have a professional come to clean your carpets to get them looking and smelling good as new.
Hardwoods and laminate floors are another story altogether. Spills are easily wiped up, but dirt and debris are much more noticeable. Your customers will be able to see and even feel dirt on the floors, which makes it of utmost importance to keep your hardwood floors vacuumed and swept.
Trash
It's easy to forget about a not-quite-full trashcan, that is until it starts to smell. Since there is still room in the bag, it doesn't need to be taken out, right? Wrong. No matter how full it is, a trashcan can start to smell due to bacteria, mold, and other health hazards. While you may think a trashcan was only filled with paper towels or other paper waste, there is always the chance that someone threw away food in that trashcan, and that food will start to rot or mold sooner rather than later.
While keeping your customers safe from airborne bacteria and mold spores is the top priority, making a habit of regularly taking out the trash will also improve the atmosphere of your business. With better smelling air and room in the trashcan for your customers to discard their trash, they will be more likely to stay in your establishment and overall have a better experience when they visit your business.
Dusting
Lastly, dusting is one of those cleaning necessities that often goes overlooked. Since dust collects slowly over time, it is easy to put it on the back burner until the situation gets so bad that something must be done. Keeping surfaces regularly dusted will not only give your customers a better impression of your business, but it will keep your employees happier. Many people have allergies to dust mites, pollen, and other small particles that can collect on surfaces and furniture. When your employees are spending 8 hours per day working, this is more than enough time to cause allergies, sinus infections, and other health problems, keeping your employees at home at worst and unhappy at best. Every good business owner wants their employees to be happy, healthy, and productive, and dusting is one small way you can make a big impact in their lives.
Hiring Custom Cleaning Group
Are you looking for a janitorial service in the Tulsa area? When you work with Custom Cleaning Group, you can always know that you are getting the absolute best that Tulsa has to offer. Since 1972, we have been servicing businesses and homes all over Tulsa. Through our years of experience, we have discovered how to deliver on our promise of top-notch service every time.
Our core values are of great importance to us and we believe these values are why so many in our area have trusted us with cleaning their homes and places of business. These core values are Good Equipment, The Right People Doing the Work, Good Direct Supervision, Strong Upper Management, and Good Communication. While many companies believe these are important values, we put them into practice and have years of experience and a strong track record to prove it.
If you are in need of a commercial cleaning service, give us a call today at 918-481-1940.
Location:
Custom Cleaning Group
5666 S 122nd E Ave, Suite B6
Tulsa, OK 74146
Hours:
Monday-Saturday from 8 am to 5 pm
Just a Few of Our Tulsa Clients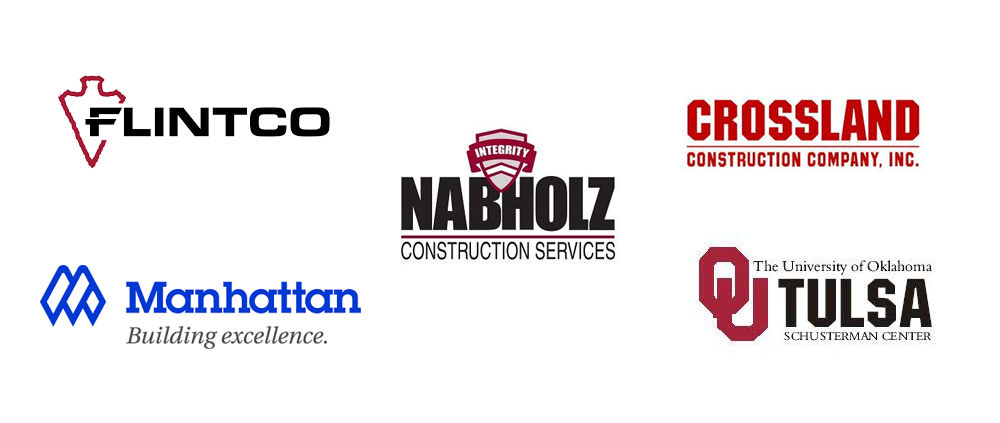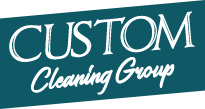 Custom Cleaning Group
5666 S 122nd E Ave, Suite B6
Hours:
Monday - Saturday 8am - 5pm
Closed Sunday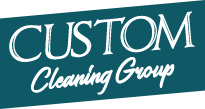 Custom Cleaning Group
5666 S 122nd E Ave,
Suite B6
918-481-1940
Hours:
Monday - Saturday
8am - 5pm
Closed Sunday