Custom Cleaning Group
Commercial Janitorial Services


We are cleaning Tulsa
Mon – Sat 8am-5pm
Tulsa Commercial Floor Scrubbing, Stripping & Waxing
Commercial buildings require regular maintenance routines, especially on the floors. The presentation of your business offices should always be pristine; otherwise, it can leave a negative impression on your potential clients. Well-maintained commercial office spaces can not only help you impress your customers, but they can also raise the chances of getting more business and sales. To achieve this perfect presentation, a great deal of focus should be dedicated to your floors.
Custom Cleaning Group recently had the privilege of stripping and waxing the floors at American Legion Post 131 in Skiatook, Oklahoma.  These floors had not been stripped or waxed in years, and the tile glue was coming up from between the tiles.  The results were amazing, and the American Legion post was extremely happy!
Because this project was so successful, we wanted to help other business owners understand some of the areas involved with floor scrubbing, stripping, and waxing. This way you can determine how to best maintain your commercial floors.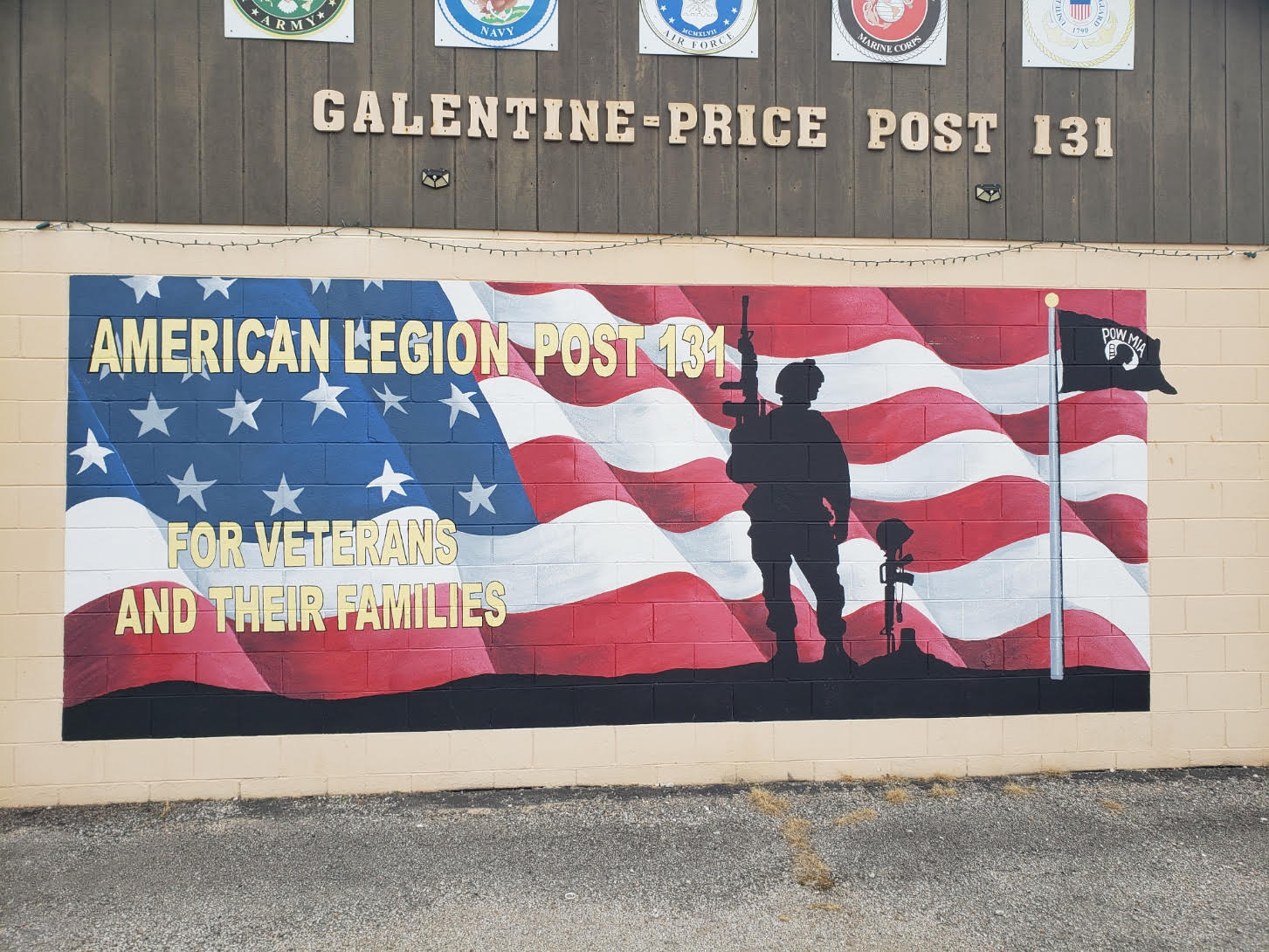 What is the difference between commercial floor scrubbing & floor stripping?
The difference between floor scrubbing and floor stripping is very important to understand. Floor scrubbing is simply the removal of one coat of a dirty or damaged floor finish and then applying one or two coats of new finish rather than fully replacing all old layers of finish.
Floor stripping is is a technical term used in the janitorial and sanitation industry to describe the complete removal of all old layers of wax and dirt on your floors and then preparing them to be coated with brand new layers of finish.
Performing a strip and finish is a time-consuming process, but when done correctly, it can totally restore your floor's appearance and even protect it from damage in the future.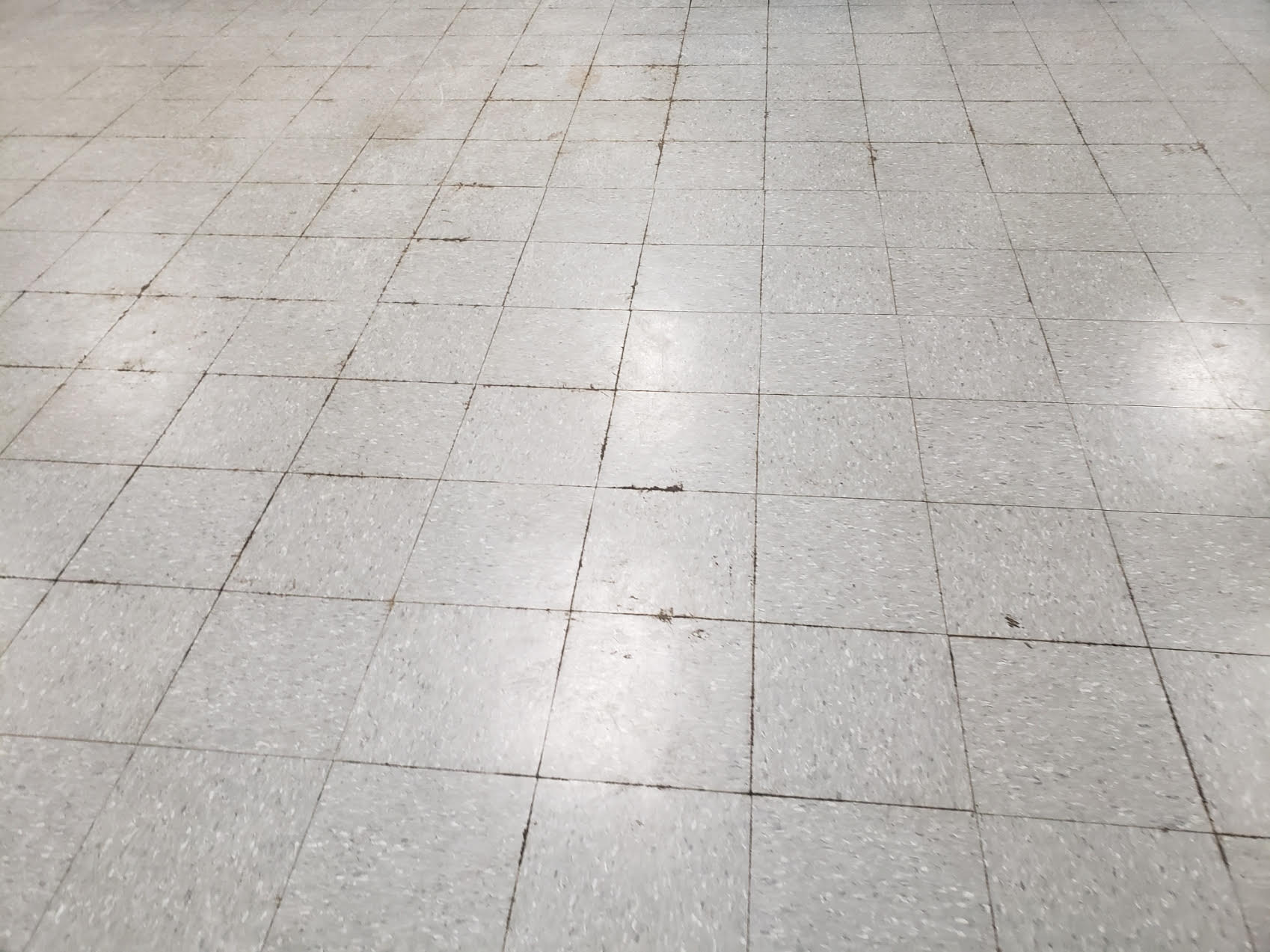 How often should you strip your floors?
Regular floor stripping and waxing should be a part of every commercial business' routine maintenance plan, but how do you know when it is a good time to do this and what interval is correct? The answer to the second part of this question primarily depends on the type of business you operate and the corresponding amount of foot traffic it receives on a daily basis.
In general, for heavy-traffic commercial spaces, such as restaurants, retail stores, etc., floors should be stripped and waxed at least once annually or every six to twelve months. This will help to ensure that your floors stay looking their best! 
Can you wax a floor without stripping it?
Technically, you do not have to strip the floor before you wax it. However, if there are too many coats of old wax on your floors, and they are causing the floors to become dull, then it's best to completely strip the floor before applying a new coat of wax. This is what we did for American Legion Post 131.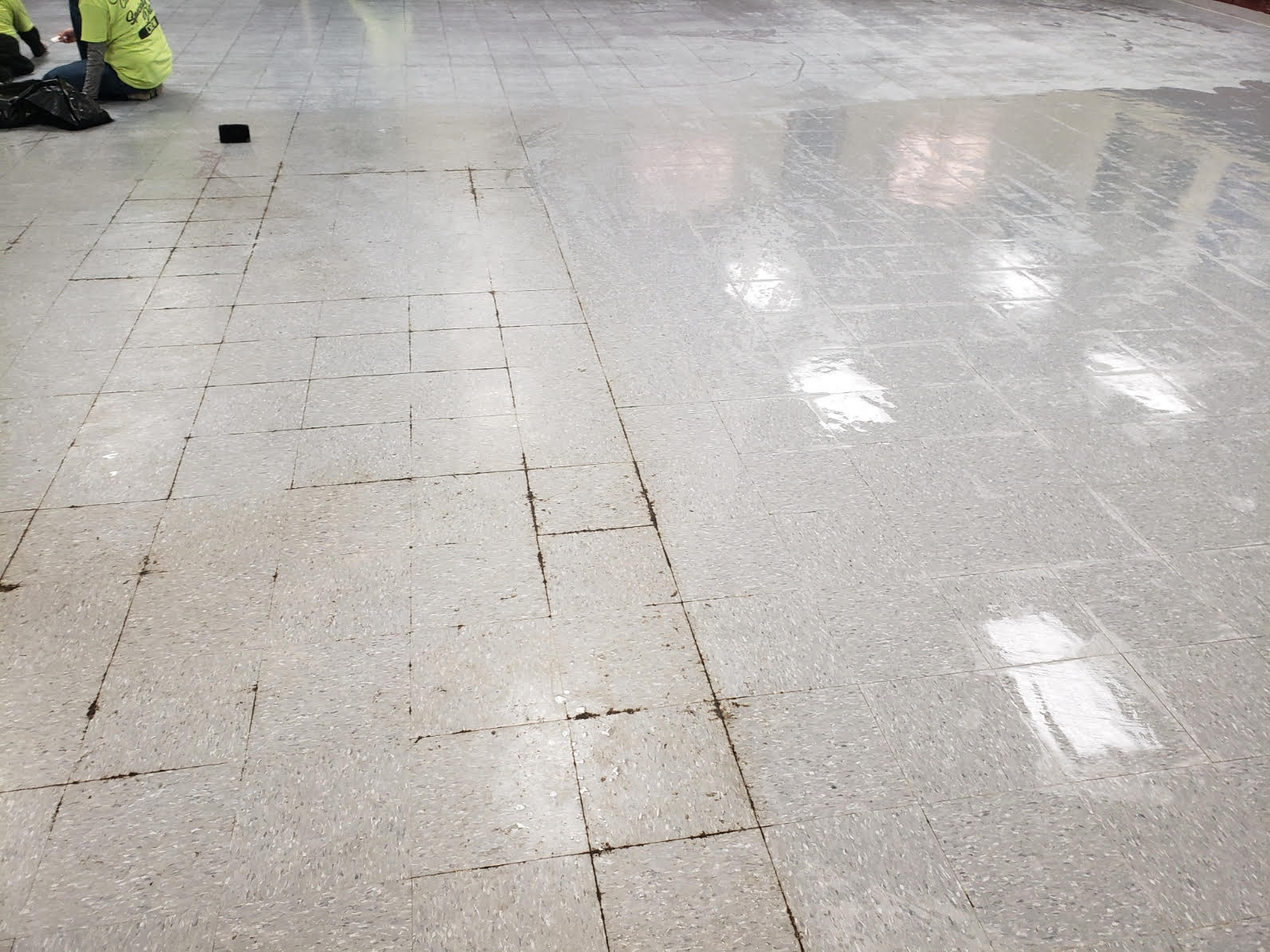 Commercial Floor Care
Keeping your floors in their best condition requires several maintenance actions to be performed regularly. If you leave your floors unchecked, they can lose their original shiny appearance, and your flooring tiles can slowly get worn down. It can become challenging to maintain floor tiles if they get worn off or if they become porous. Because of this, we'd like to share a few basic things you should know about getting your commercial floors waxed and raise the productivity of your business and other professional activities. 
Apply a Sealer
After stripping your floor of all the old coatings of finish and waxes, the next step is to apply sealers. Sealers work as insulation for your floor tiles, and you must apply two coats of a high-quality sealer so that there are no leaks of wax even if your tiles are old and have become porous. 
Apply Wax
After applying the required number of coats of sealer, you must now apply the wax coat on your floor. There are different types of floor waxes available on the market, and you must choose the wax that best suits your floor tiles. Ideally, you should apply at least 4 to 5 wax coatings to get the best results and to make sure your floor wax lasts for a long time. 
Apply Finish
After you're done with applying the floor wax, you should apply the finish layers on top of the waxed floor. The finish helps to protect the wax that you have applied and reduces the scratches and accumulation of dirt over time. 
Buff Your Floor
The final step would be to buff your commercial floors. Floor buffing removes any dust particles from the floor, and it brings out the shine of your floor. Floor buffing, when done regularly, increases the life of the finish and the wax on the floors. Therefore, it would be best to get your commercial floors buffed on a monthly, if not weekly basis, to retain the perfected floor appearance for a long time.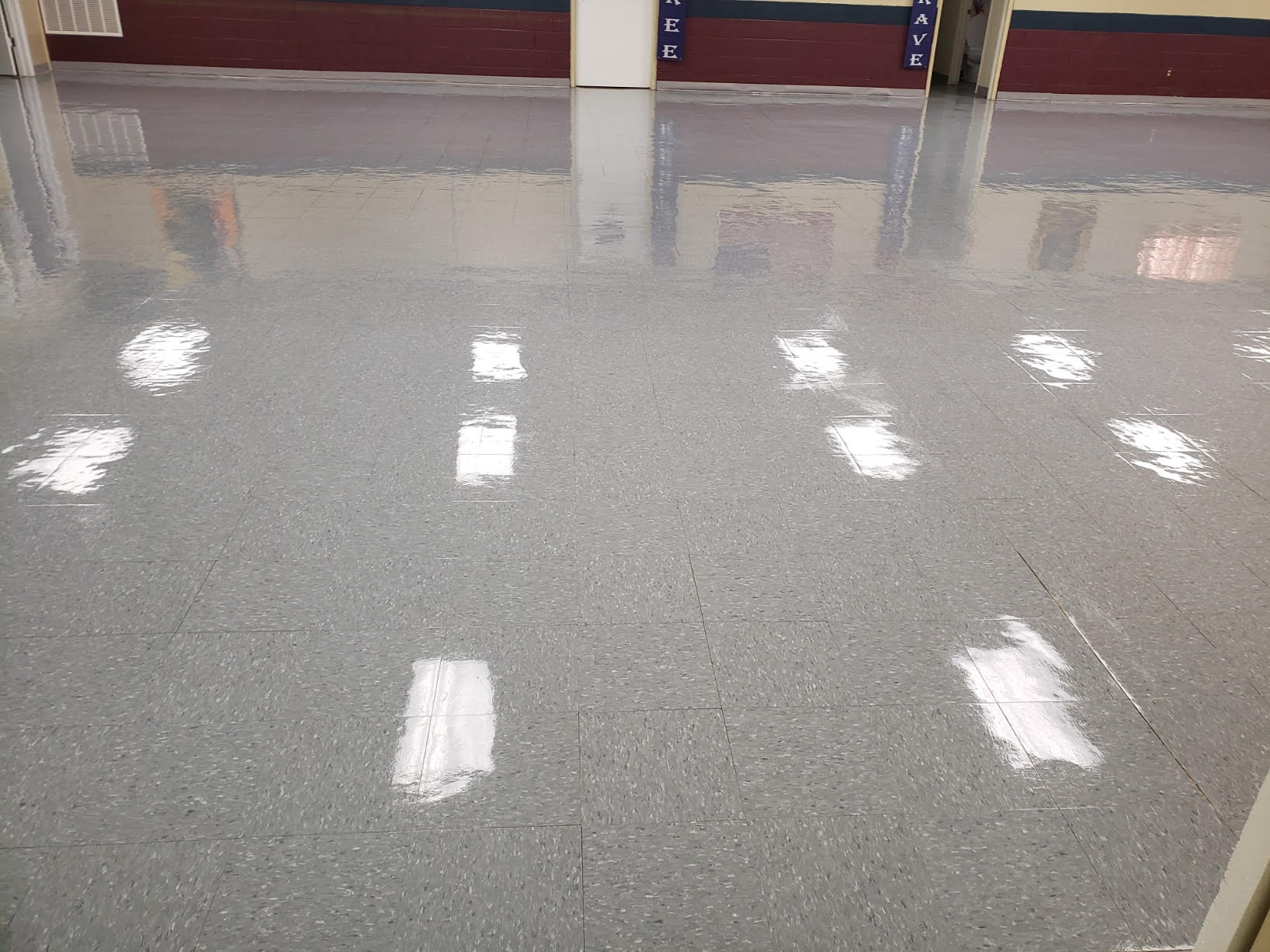 You must maintain the clean and presentable appearance of your commercial floors. This will require several professional activities, as explained above, to bring out the best form of your commercial floors. If you miss out on any of the above, you will not be able to achieve the best form and, therefore, will need to get your floor waxed more often, which is more costly.
Custom Cleaning Group makes sure your commercial floor is done the right way at affordable rates. Check out all our services by visiting the rest of our website or calling us at 918-481-1940.
Location:
Custom Cleaning Group
5666 S 122nd E Ave, Suite B6
Tulsa, OK 74146
Hours:
Monday-Saturday from 8am to 5pm
Just a Few of Our Tulsa Clients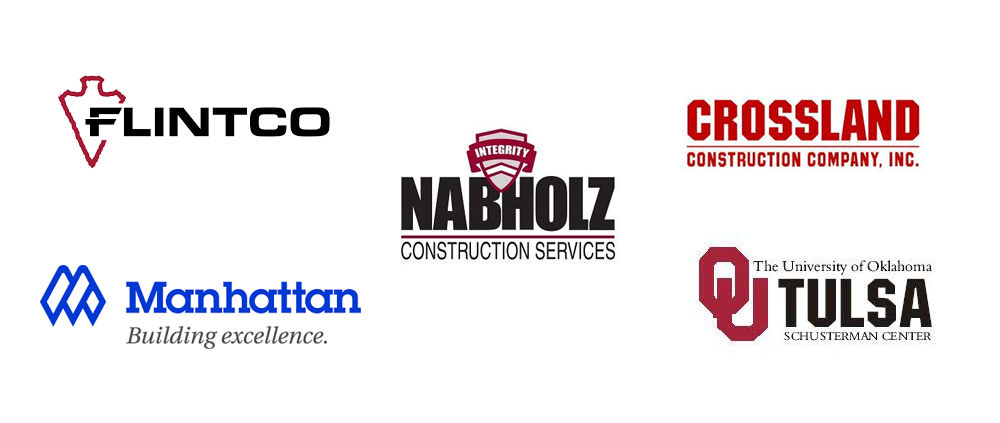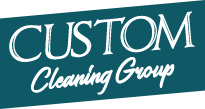 Custom Cleaning Group
5666 S 122nd E Ave, Suite B6
Hours:
Monday - Saturday 8am - 5pm
Closed Sunday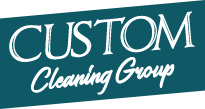 Custom Cleaning Group
5666 S 122nd E Ave,
Suite B6
918-481-1940
Hours:
Monday - Saturday
8am - 5pm
Closed Sunday