Custom Cleaning Group
Commercial Janitorial Services


We are cleaning Tulsa
Mon – Sat 8am-5pm
WHAT ARE THE BASICS OF TULSA COMMERCIAL CLEANING

If you are reading this, chances are you have a mess that you either do not have the time to clean up or you have a mess that requires trained professionals with heavy equipment to get the job done. Either way, you are too busy dealing with the operations of your business to worry about cleaning up a mess or even maintaining the cleanliness of your office. Hiring a commercial cleaner in Tulsa is a solution to that problem and many more you may not even know you have.

What is Commercial Cleaning?

Hiring a commercial cleaning company means you will get attention to detail. Not only will a commercial cleaner empty your trash and vacuum and mop your floors, but they will wipe down chair legs, polish furniture, clean under and behind your furniture, report maintenance issues, and clean spots you have never even seen.

Spring Cleaning

We all love spring weather, but the allergies that come with can wreak havoc on your health. With spring just around the corner, hiring a commercial cleaner makes all the more sense. With such close attention to detail, a commercial cleaner will be able to remove pollens that have been trekked in your office. This helps to foster a more productive work environment as employees are able to stay more focused. Having a clean working space can also lead to less mental clutter and even boost immune systems, keeping your employees in the office so your business can keep moving forward.

The Issue of Injury

A cluttered workspace is not only bad for allergies, it can lead to injuries. An employee working in a warehouse or on a construction site that is cluttered and dirty is much more likely to trip or get hit with an object and end up injured. This could cost your company tens of thousands of dollars or more should you be found liable. It is safe to say that an investment in cleaning now can pay off for your business down the road.

More than a Janitor Service

When you think of a professional cleaner, what comes to mind? For many, it is your typical residential cleaner that comes to your home and vacuums, mops, and empties your trash. While residential cleaners typically deliver those janitorial services you would typically think of, commercial cleaners have an entirely different set of customers. Healthcare clinics, construction sites, and large high-rises are a few of the clients that depend on commercial cleaners.
However, commercial cleaning is much more than just nightly or weekly janitorial services. While it certainly can include the cleaning and maintenance of your office space, it is so much more than that. Commercial cleaners help with floor restoration, carpet cleaning, flood response, health clinic or hospital cleaning, construction site cleanup, industrial cleaning, and even crime scene cleanup! If you are in an industry that deals with frequent messes, no matter the kind of mess, a commercial cleaner can help get your facility looking good as new.

Commercial Cleaning Equipment

Sometimes a simple vacuum and mop can't get the job done. That is why commercial cleaners use specialized commercial cleaning equipment. Depending on the job, they will use commercial vacuum cleaners, pressure washers, and steam cleaners. They also may use special scrubbers, floor buffers, and wet vacuums. This list is far from conclusive, as the type of equipment used really depends on the job that needs to get done, but this list can give you an idea of why hiring a commercial cleaner can be cheaper than doing the job on your own. It can save you from having to go purchase that equipment on your own.

Deep Cleaning

With spring just around the corner and colds, the flu, and COVID-19 still spreading, deep cleaning your office space is a necessary step to making sure you and your employees stay healthy. Not only will deep cleaning your office lead to better productivity and less allergies (as previously mentioned), but it will also help boost the morale of your staff, limit the spread of diseases, clear out extra space that you can use to turn a profit, and help your office equipment last longer. All in all, hiring a commercial cleaner to come out and thoroughly clean your office space can boost your bottom line by making your employees more productive, limiting illness, and finding you that extra space to run your business. A commercial cleaning company is more than a janitor, they are a partner in the operation of your business.


When you work with Custom Cleaning Group, you can be sure that you are getting the best cleaning service that Tulsa has to offer. Custom Cleaning Group has been in business since 1972 and, through our fifty years in business, we have discovered how to deliver on our promise of quality service. We will also make sure that our customers are the priority so you can go home at night knowing your space will be nice and clean when you return.
We at Custom Cleaning Group believe that our core values are what have kept us in such high esteem in the community for 50 years. These values we cherish are Good Equipment, The Right People Doing the Work, Good Direct Supervision, Strong Upper Management, and Good Communication. While many companies believe these are important values, we put them into practice and have years of experience and a strong track record to prove it. If you want to read a little bit more about our core values, click here.
If you are in need of a commercial cleaning service, give us a call today at 918-481-1940.
Location:
Custom Cleaning Group
5666 S 122nd E Ave, Suite B6
Tulsa, OK 74146
Hours:
Monday-Saturday from 8am to 5pm
Just a Few of Our Tulsa Clients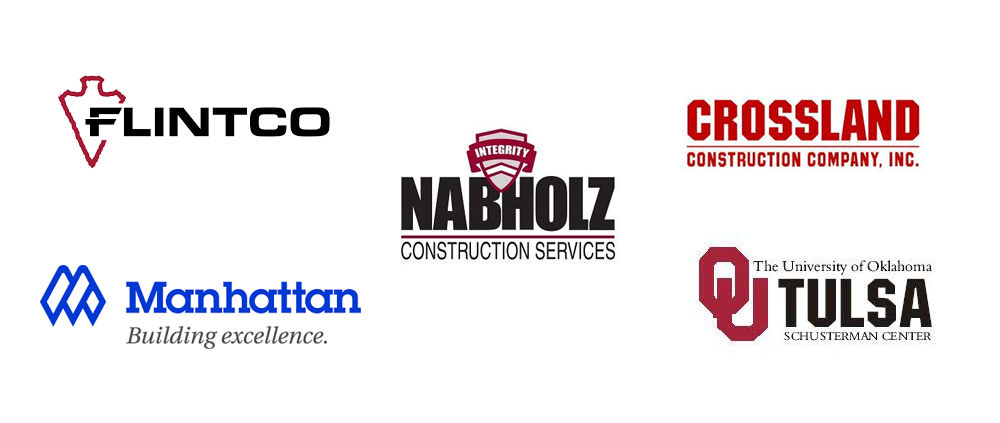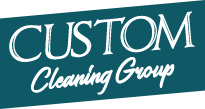 Custom Cleaning Group
5666 S 122nd E Ave, Suite B6
Hours:
Monday - Saturday 8am - 5pm
Closed Sunday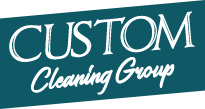 Custom Cleaning Group
5666 S 122nd E Ave,
Suite B6
918-481-1940
Hours:
Monday - Saturday
8am - 5pm
Closed Sunday